We're Brayden & Tali Waller! With over a decade of marriage in our rear view mirror and six children in tow we are now looking ahead. Our hope is to encourage all who are seeking to be found ready when Yeshua comes. The following themes are what fire up our hearts: Bible memory, music, reaching the lost, discipleship, Israel, The Bride making herself ready.
Episodes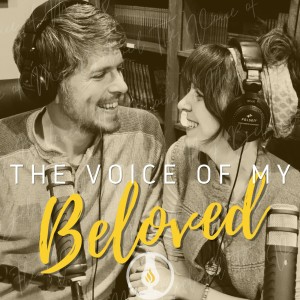 Friday Dec 02, 2022
Friday Dec 02, 2022
Pslam 132:1 LORD, remember David and all his afflictions.
David went through many afflictions in his life. He suffered the loss of a child, a violent son, a jealous king, a captured wife, a best friend dying in battle, etc.  He also sacrificed to build a dwelling place for God.
 Indeed, I have taken much trouble to prepare for the house of the LORD" (1 Chron 22:14).
The Son of David also endured afflictions to build us up as a dwelling place for God.  
"Surely He has borne our griefs and carried our sorrows; yet we esteemed Him stricken, smitten by God, and afflicted" (Is 53:4). 
"In whom the whole building, being fitted together, grows into a holy temple in the Lord, in whom you also are being built together for a dwelling place of God in the Spirit" (Eph 2:21-22).
David modeled extreme devotion to the house of God.  He says in this psalm....
"I will not give sleep to my eyes or slumber to my eyelids, until I find a place for the LORD, a dwelling place for the Mighty One of Jacob."
Be encouraged to give your whole heart in pursuing the presence of God!  
Comments
(1)
To leave or reply to comments, please download free Podbean or