We're Brayden & Tali Waller! With over a decade of marriage in our rear view mirror and six children in tow we are now looking ahead. Our hope is to encourage all who are seeking to be found ready when Yeshua comes. The following themes are what fire up our hearts: Bible memory, music, reaching the lost, discipleship, Israel, The Bride making herself ready.
Episodes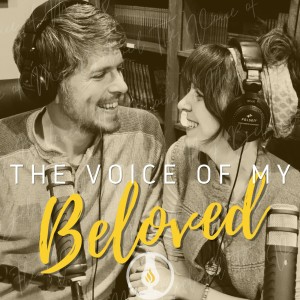 Friday Sep 15, 2023
Friday Sep 15, 2023
From unity this Psalm launches us into the glory of the house of God, into His presence.  This is what the whole journey has been looking forward to!  This oil of unity will be dripping from the lives of those who usher in the King!
Psalm 133:2 It is like the precious oil upon the head, running down on the beard, the beard of Aaron, running down on the edge of his garments.
This was no mere symbolic sprinkling of oil; it was an extravagant dousing! Unity in its right context beckons an abundance of anointing. Aaron here foreshadows the great high priest Yeshua, who was also anointed with oil that ran over His garments. The distinct fragrance of spikenard filled the room as Mary poured about a pint of anointing oil on the great high priest Yeshua, who would, as Caiaphas prophesied, "gather together in one the children of God who were scattered abroad" (John 11:52). 
Wherever you are in the world may you "endeavor to keep the unity of the Spirit in the bond of peace" (Eph 4)