We're Brayden & Tali Waller! With over a decade of marriage in our rear view mirror and six children in tow we are now looking ahead. Our hope is to encourage all who are seeking to be found ready when Yeshua comes. The following themes are what fire up our hearts: Bible memory, music, reaching the lost, discipleship, Israel, The Bride making herself ready.
Episodes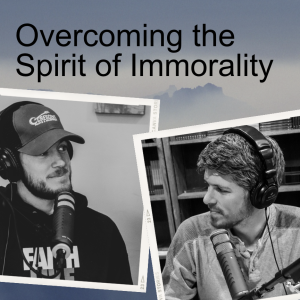 Friday Jul 28, 2023
Friday Jul 28, 2023
The book of Hosea speaks of a "spirit of harlotry (immorality)". Hosea 5:4 "They do not direct their deeds toward turning to their God, For the spirit of harlotry is in their midst, And they do not know the Lord."
In this podcast we encourage our listeners to be aware of this spiritual battle that is being waged right now over our hearts and minds.  Above a deceptive and temporary pleasure, choose the better part and worship the One who satisfies eternally!