We're Brayden & Tali Waller! With over a decade of marriage in our rear view mirror and six children in tow we are now looking ahead. Our hope is to encourage all who are seeking to be found ready when Yeshua comes. The following themes are what fire up our hearts: Bible memory, music, reaching the lost, discipleship, Israel, The Bride making herself ready.
Episodes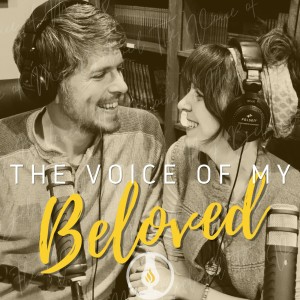 Thursday Aug 24, 2023
Thursday Aug 24, 2023
1 Behold, how good and how pleasant it is for brethren to dwell together in unity!
Yeshua has great passion for the fulfillment of Psalm 133!
This psalm carries great significance, as it is the step right before entering into the immediate presence of God. 
Here is one example: "Now the multitude of those who believed were of one heart and one soul" (Acts 4:32a).  
As the word "behold" indicates, unity among brothers is something to look at and see how good it is. 
The type of unity that this psalm admires is dwelling unity.  
Brotherly love and unity are like the oil of this psalm, which comes down from above. There is no hope of this unity originating from below. 
"I do not pray for these alone, but also for those who will believe in Me through their word; that they all may be one, as You, Father, are in Me, and I in You; that they also may be one in Us, that the world may believe that You sent Me" (John 17:20-21).